About Us
We love wood. And we love clocks. We really love sharing our passion with others. It is our hope that anyone who builds one of our clocks has an amazing experience, and gains a heightened appreciation for the beauty of clocks and wood. We strive to produce a high quality product with clear, detailed, easy-to-follow instructions. We offer whatever level of customer support is needed to ensure your clock building project is successful.
In 2000, Jeff designed and built his first wooden gear clock as a gift for his clock-loving father-in-law, cutting all of the parts by hand with a scroll saw. 
Additional clocks for other family members soon followed.  When others expressed interest in the clocks, Jeff employed laser cutting to produce clocks in kit form. A website followed, along with the production of another clock design. Laser cutting was contracted out while packing and shipping were done in the Schierenbeck basement.
The business continued to grow.  In 2007, a building was purchased and renovated, and operations were moved out of the house to the new shop. At the same time, a Kern CNC laser was purchased, and they began doing their own laser cutting.
Jeff has enjoyed the entire process of bringing these clocks to production. Now he and Marcie enjoy sharing their clocks in a way that allows others to experience the satisfaction of creating their own wooden gear clock. It has really been a joy meeting thousands of new friends with a common interest!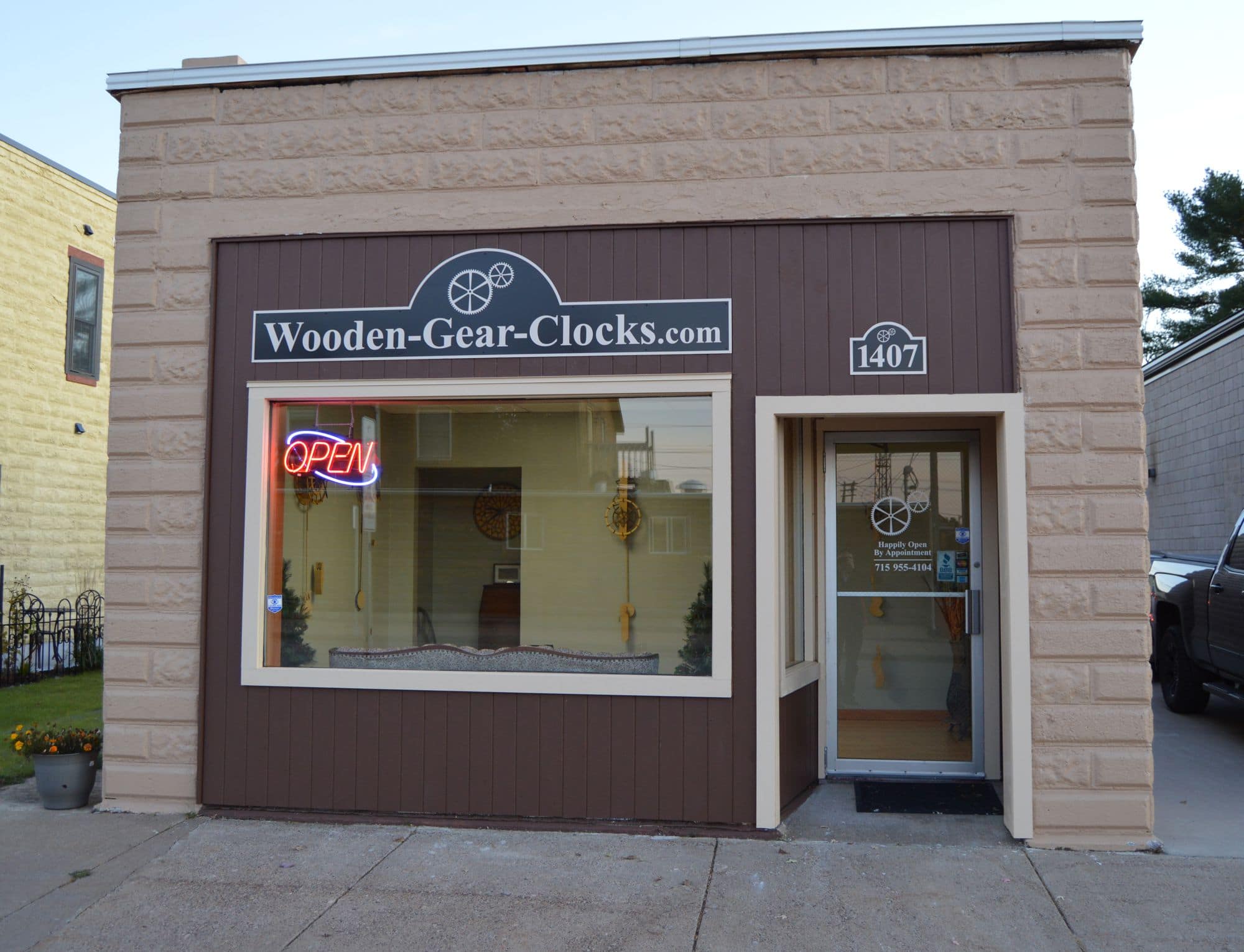 Wooden-Gear-Clocks is a family business, owned and operated by Jeff and Marcie Schierenbeck.
We are located in Altoona, WI. Jeff designs all of our clocks while Marcie handles the day-to-day operations of the business.  
Jeff and Marcie teamed up in marriage prior to teaming up in Wooden-Gear-Clocks. When things get busy, assistance is occasionally provided by their nine children. A true family business, Wooden-Gear-Clocks has provided an opportunity for lots of time together, and a terrific learning experience for everyone.